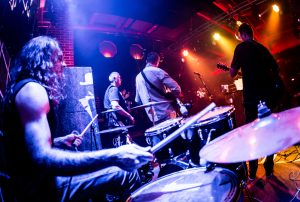 What Is The Muse Network?
Digital arts have become easier to sell and it has become equally easier to own the copyright to your digital arts with the advent of NFTs. However, while arts that cover certain parts of music have also benefited from NFTs, music itself has been left out. But not anymore.
The Muse Network is a blockchain system that facilitates open music discovery, and distribution, and makes copyright ownership of your music easier. It employs different features, such as the muse play, muse community, muse toolkit, and muse copyright, among others, to form a music ecosystem that makes music creativity, production, ownership, and digitization, a breeze.
This piece will give you a good insight into the muse network. You'll understand what it is, and how it works. You'll also know how you can become one of the early adopters and enjoy its benefits.
What is a Blockchain and How Do They Work?
The term, "blockchain" has been used frequently across different industries in the last few years, and many still don't know what it is or how it operates in their different applications. As it is with almost all technical programs, only the blockchain experts seem to know the intricacies of its operation, and the numerous technical terms one has to understand before getting what blockchain is doesn't help.
A blockchain is a decentralized data storage system that is most popular for its role in cryptocurrencies such as bitcoin.
It stores information using blocks that can hold only a certain size of data but link to other blocks that contain a continuation of that data with a chain, hence the name.
This article will educate you on what a blockchain is. After reading, you'll understand how blockchain works in the different industries it has found use.
Developing a Career in the Blockchain Industry
The blockchain industry is one of the highest technical skills in demand, and there's little supply of those around. Due to the relative newness of the industry, blockchain recruitment agencies have their work cut out sourcing the best talent. Additionally, many people have begun their blockchain career but seem stuck in a position. Add in the vagaries of bull and bear markets on employment opportunities and you have a very dynamic, turbulent and exciting employment market.
You can develop your career in the blockchain industry by expanding and deepening your skills and expertise in your area of specialization. Depending on your specialization, there are skills that you can add to your repertoire to increase your value to the blockchain industry and your company.
This article will give you insight into the necessary skills you need to develop a career in the blockchain industry. Whether you're a beginner or intermediate technical personnel in the blockchain industry, some skills can help you advance your career.
What Skills are Needed to Work in the Blockchain Industry?
The blockchain industry is relatively new and many individuals are looking to be a part of the industry. However, with a lack of essential skills, despite the abundance of career opportunities in the industry, you may find it difficult to land that blockchain dream job.
The most important skills to become one of the workers in the blockchain industry, especially if you're looking to be in the thick of operations, center around understanding how blockchain technology works. You'll also need to possess some understanding of Cryptography and other security systems and processes. Some programming and coding experience will also give you an advantage over other applicants.
To get a detailed compilation of skills that are needed to work in the blockchain industry, read this piece.